Congratulations to the SPLT, voted Best Startup of the Year 2016.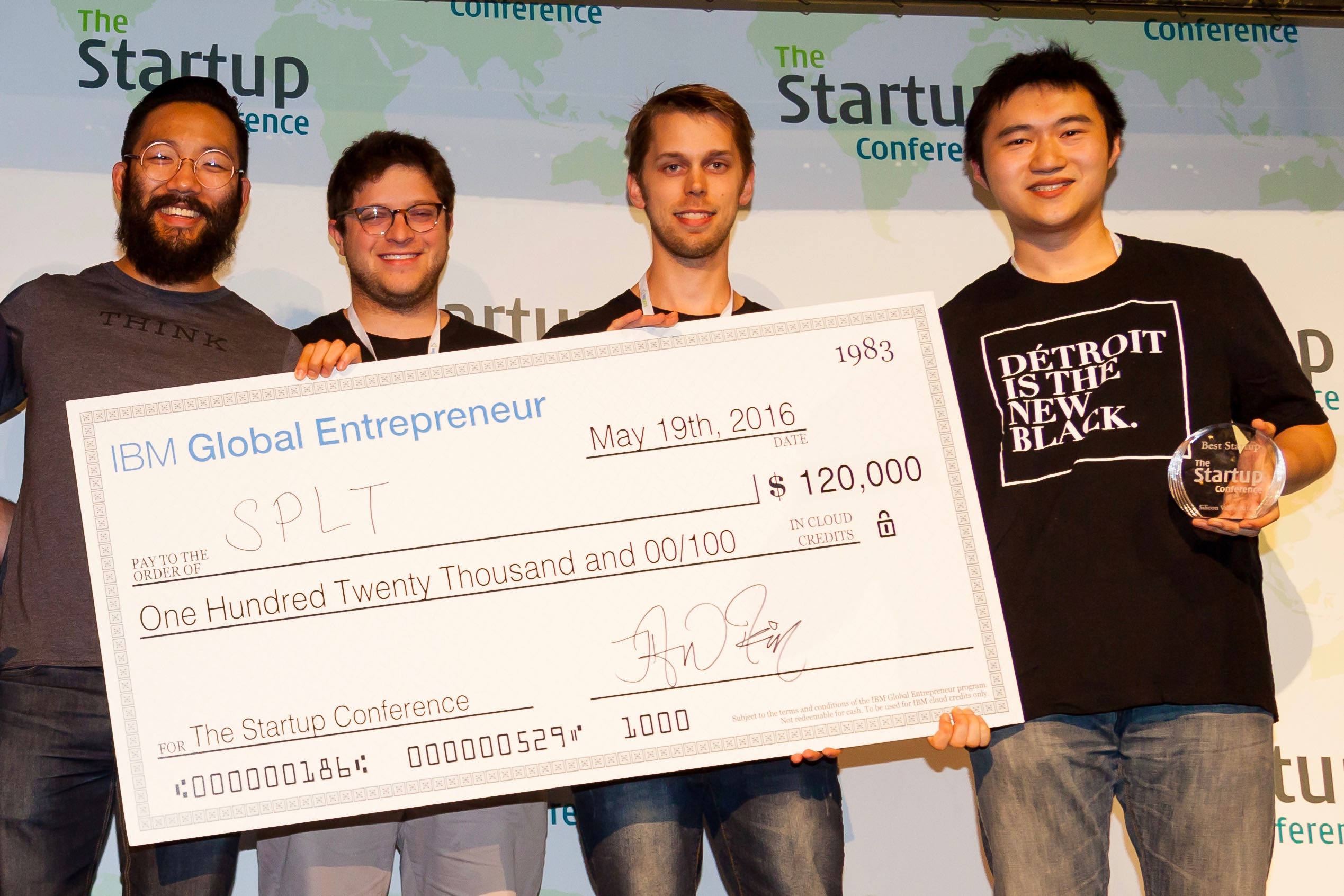 Applications for the 2016 Pitch Competition at the Startup conference are now open! You have until April 15 to apply.
* * * 5/12/2016 Update: all startups have now been notified of the results through AngelList. Out of 160 startups, we could only select 8 to pitch on stage. * * *
Earn your chance to pitch on stage in front of more than 1,000 people and launch your startup. Will you be voted "Best Startup" of the conference in 2016?
Rules
The application entry must be submitted through AngelList. Early applications receive extra consideration (due to time constraints), so don't apply at the last minute. The drop-dead deadline is April 15.
If you do not have an AngelList profile yet, now is a great time to create one. You do not have to be currently looking for money to have an AngelList profile, any startup at any stage can create a profile.
To make sure you read those rules, the answer to the secret question is 11.
The competition will be fierce. Of the 100+ applications, the best 8 will get to give their elevator pitch on stage in the morning. The top 3 pitches will qualify for the afternoon VC panel, which will determine this year's winner.
The competition is open to startups that have raised less than $2M in funding and are less than 4 years old. There is a sweetspot in our heart for self-funded startups, so even if you are one solo entrepreneur in your garage, as long as you came up with something great, do apply!
Previous Years Highlights